Some Coleman Bluecats participated in a 7-2A Division 3 LineMAN Challenge on May 29th at Hardin Simmons University. They competed alongside teams from Comanche, Hamlin, Brock, and Jim Ned.  These challenges consist of Bench press (185 pound reps), Power Drive (sleds), Dumbbell stack relay, Farmer's walk, Tire flip relay, Obstacle coarse, and Tug of war.  
After just their First appearance at these summer competitions, a group of Coleman Linemen performed well enough to be recognized as State Qualifiers in 7-2A Division 3 Lineman Challenge.   The Bench press qualified as a team. 
Jeryd Fain
Gus Allen
Garrett Smith
Blake Kennedy
Jesse Barrios
David Navarro
Dayden Hunter
Hector Valdez
Oscar Camacho
Jorge Salas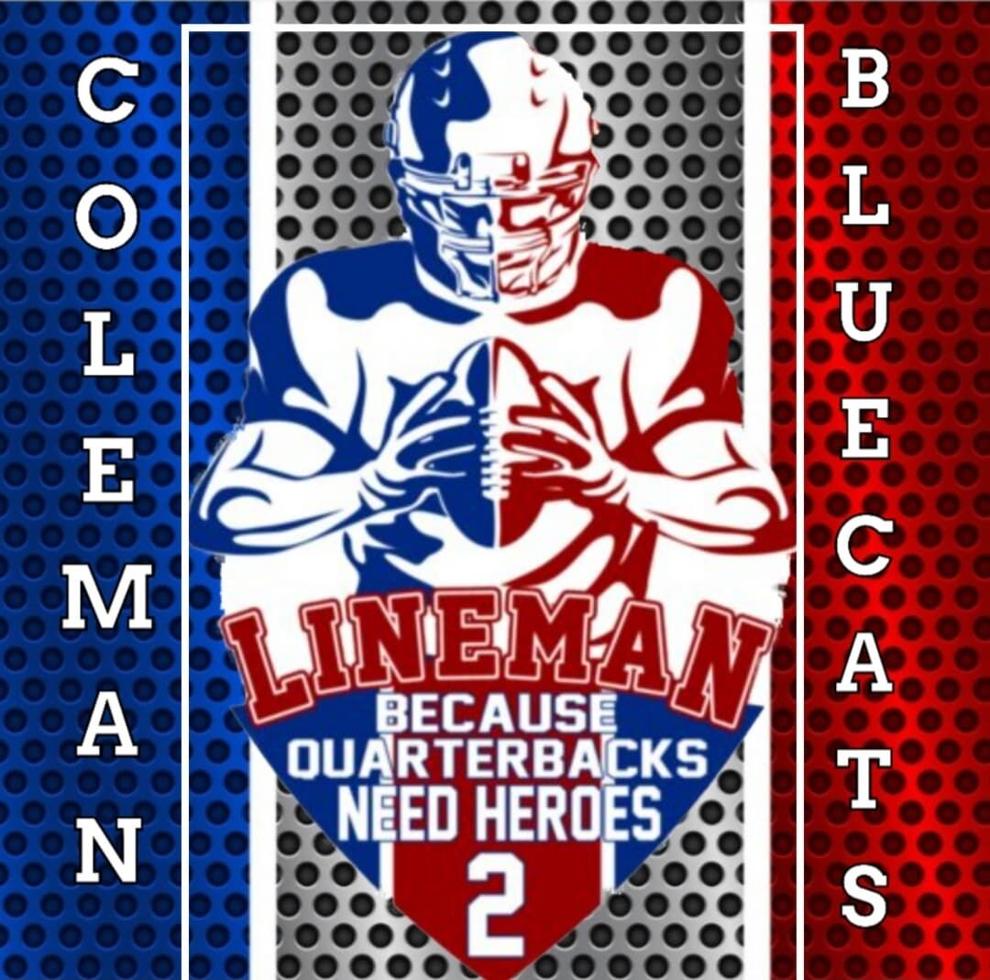 The State Lineman Challenge will be held Saturday, June 26th at Hardin Simmons University, Abilene Texas, from 9 AM to Noon and is open to the public.   Great Job Bluecats!!