The Texas A&M AgriLife Extension Service will host a landscape and garden seminar for West Texas counties June 1st. The event will be broadcast virtually to several in-person host sites across AgriLife Extension's West Region.
Attendees will learn how to sharpen their diagnostic abilities and problem-solving skills in their garden landscape. Participants will also learn about common garden myths to help them make informed decisions and find real answers to common garden misconceptions.
The program will be presented at the various host sites across AgriLife Extension's West Region via Zoom. Registration will begin at 5:30 p.m. with program starting at 6 p.m. The cost of the program will be $10.
Two Texas Department of Agriculture continuing education units – one general, one integrated pest management – will be offered.
The Coleman County meeting will be taking place in the Coleman County Courthouse, 2nd Floor, which is located at 100 West Liveoak Street. Participants should enter through the East side doors.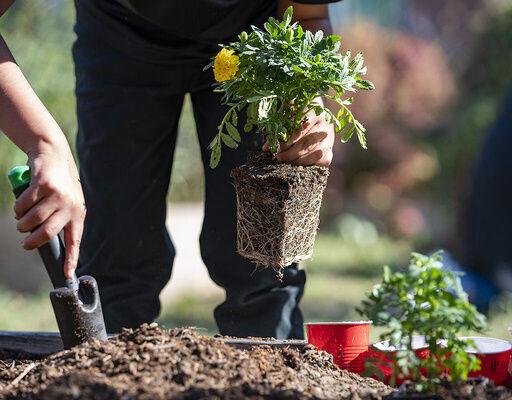 Laura Miller, AgriLife Extension Horticulturist will be presenting Crime Scene Investigation: Diagnosing Landscapes. She will teach participants how to diagnose common plant issues found in their landscapes, discuss diagnosis techniques, and provide solutions for managing common plant issues.
Robert "Skip" Richter, AgriLife Extension Agent for Horticulture in Brazos County will explain the theories behind some common myths and provide evidence-based practices to help participants make informed decisions in their gardening practices. 
This program promises to offer something to everyone that attends, regardless of your gardening experience. So, mark your calendars for June 1st, at 5:30 p.m. and let us help you improve your green thumb.
If you have any questions and to RSVP by May 31st, contact the Coleman County Extension Office at (325) 625-4519.