IF YOU BUILD IT... you know the rest ... and they DID come... They came to Coleman for tournaments this spring.  This Sports Complex was called a "pie in the sky" project that some thought would never happen.  With the work of the Coleman County Youth Sports Complex board and many community members, the fields were opened for games in April.  It's a beautiful sight to see, and if you haven't checked it out - do so!  Below is a letter from the CCYSC Board... consider that maybe your kids or grandkids will use the facilities some day and LET'S FINISH THIS !!! 
NOTE  -  The Coleman County Youth Sports Complex organization is a 501c3 corporation.  (Read more below...)
---
Thank you so much to everyone that helped make the Coleman County Youth Sports Complex a reality!  Through the combined efforts of SO many, we were able to build a complex that will make all of Coleman County proud.  Once again, the citizens of Coleman County rallied to make our community a better place.  The City of Coleman, the EDC Boards (A and B), the Coleman Development Corporation and Coleman County Commissioners were indispensable in our quest. 
Recently, the first tournaments were hosted at the new fields.  Reports from local businesses and out-of-towners have been extremely positive.  A special thanks to those who hosted these tournaments.  A job well-done.   (Read more below...)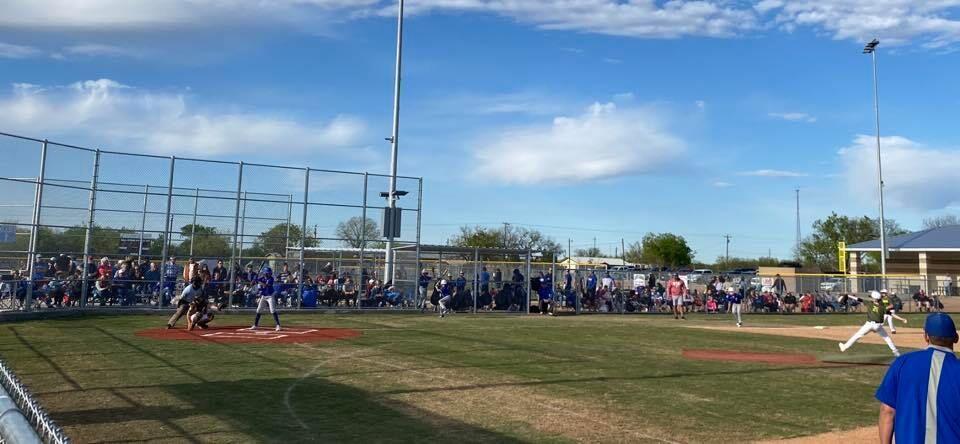 The kids desperately needed a new ballpark!  It has been built for them and now used.  However, the fields are still not completely funded.  As we move forward, we still need your help.  Our board is VERY grateful for the large donations received, but we are still over $100,000 short on a $1.5 million complex.  If 1000 parents, grandparents and folks that love kids would step up with a $100 donation, this project would be "Paid in Full".   
We appreciate your willingness to give!      
The CCYSC Board:
Susan Casey 
Heath Hemphill 
Hayden Wise
Lee Morrison
Alan Hutchins
There are several ways to donate:

1.   Coleman County State Bank Account (see Brandi Overstreet)

2.   Coleman Interbank Account (see Adam Stevenson)

3.   Venmo:  username: @Coleman-SportsComplex

4.   CCYSC,   P.O. Box 587,   Coleman, TX 76834

(CLICK HERE to follow the CCYSC Facebook Page)